Perspectives from new CHM Board member - David Jaimes


"Finally, the growth and influence of the Hispanic church on American Christianity (and beyond) rests on Hispanic Millennial Christians."
Barna Group, Hispanic America; Faith, Values, & Priorities. (p. 133, 2012)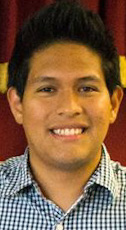 In 2012, one of the most respected evangelical research firms, Barna Group, released their study titled, "Hispanic America: Faith, Values and Priorities." Further research findings show that, "Only 21% of Hispanics believe that churches in their communities are doing "very well" at influencing Hispanic youths in their communities." And also Barna Group has found that, "87% of Hispanics own a Bible, but they are more likely than other Americans to say that they are not excited about reading it or that they find the language difficult". The Hispanic church is still trying to find itself in a foreign land, but according to Barna Group, growth and influence of future Latino Church lies heavily on Hispanic Millennial Christians.
Who is this millennial generation? It is a generation of people that were born between 1981 and the year 2000. This generation is not the "Generation X" and recently there has been a lot of focus on this generation because of the many cultural and technological changes happening in recent decades. Hispanics add an incredible influence to this generation because after the turn of the century Hispanics became the largest minority group in the United States surpassing the African-American community. So what does this mean for the church at large? This question has yet to be answered. There are deep seated issues that first must be addressed for there to be change.
The Hispanic American Church is a new movement and its influence is slowly rising. In terms of leadership, there is still a lack of attention and resources in nurturing the next pastors, missionaries, scholars, etc. As diverse as this group is, you still find these young adults mostly in traditional church settings. In some forms this is good but for the most part this trend is holding back innovation and a renewed identity to this vital generation that the American church needs.