New Church Celebration
It was an honor to be a part of the EFC-ER celebrations this summer as they received three new churches as full members of the Yearly Meeting. The Baltimore (MD), Kingston (NY), and Chicago (IL) churches have been participating in the Yearly Meeting for many years so in some ways this was just a formality but it is already helping to define the relationship.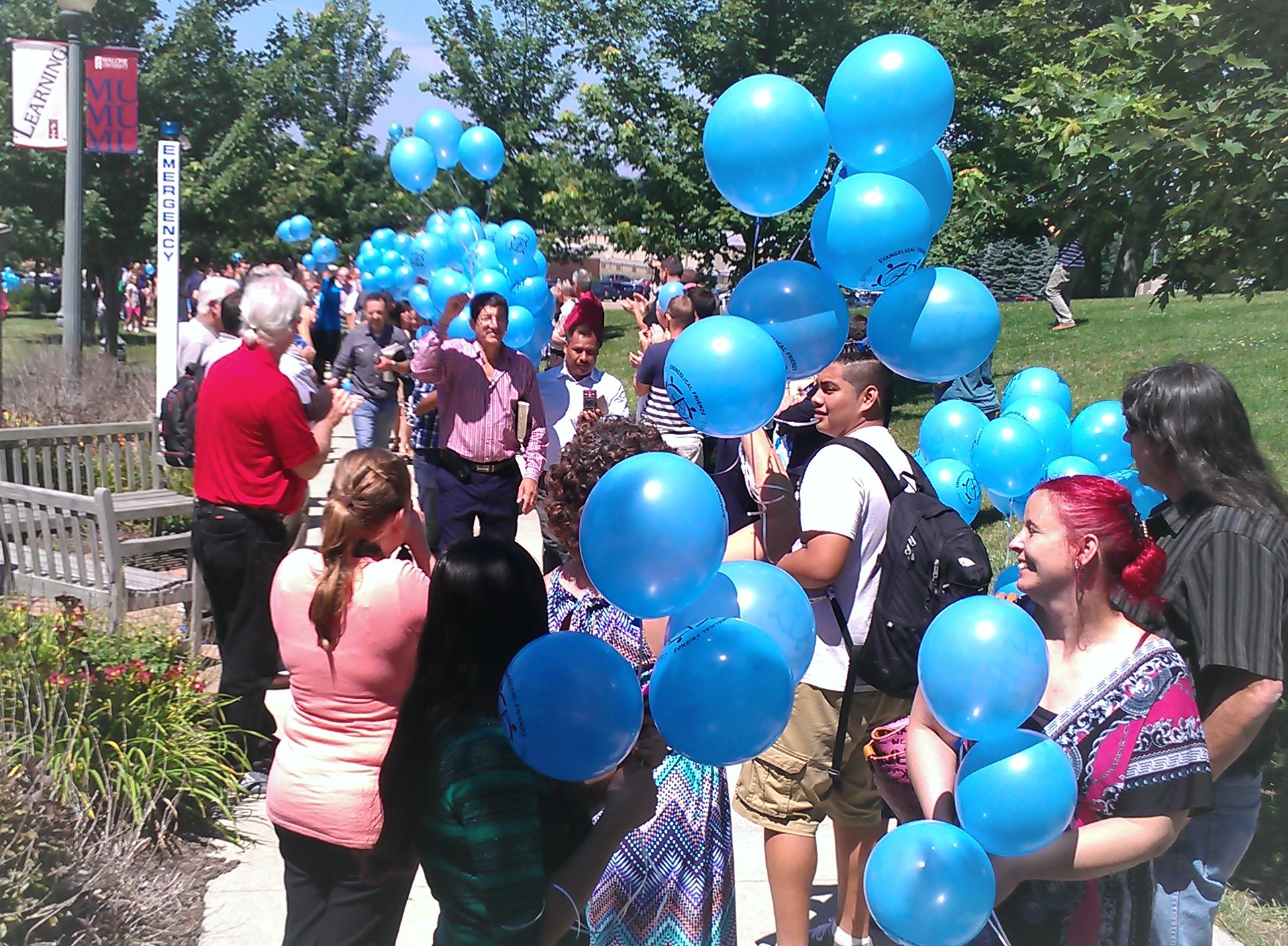 After the morning sessions and the seating of the new delegates the English-speaking Friends lined the outside walkway up to the dining area releasing balloons as the Hispanic representatives walked this gauntlet of honor.
Now the work begins as an established organization works through the details of what it will take to make the transition into a truly multicultural association of churches.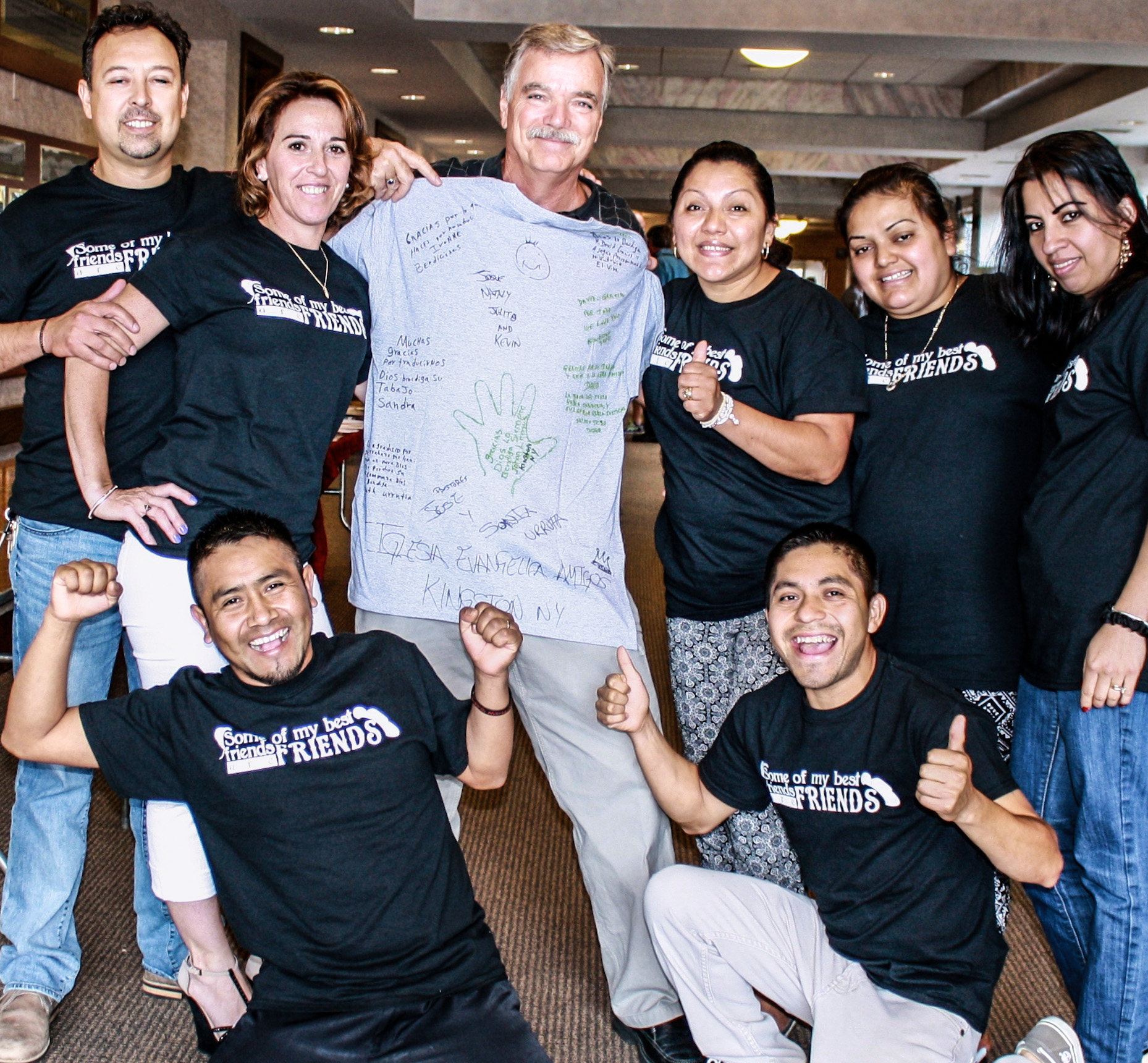 Much
Appreciated
One of the special moments during the summer ministry travel season was right at the end of EFC-ER as I was frazzled and ready to hit the road. I was already in the car but wanted a document I hadn't received. Do I go back in? I did, and to my surprise a group of Friends from Kingston, NY was busy working on a tee-shirt for me, scribbling their blessings and appreciation. Is that necessary? I suppose not, but it does renew energy and wouldn't be a bad exercise for all God's people. Thanks, Kingston Friends for your much appreciated example.