Place:

2703 S Osage


Wichita, KS. 67217
Tel: 316-263-6605
Email: Iglesia_amigos at juno.com
Pastor: Daniel Velázquez
Number of Members: 80
Number in Attendence: 80
Services: Home Studies almost every day.
Sun.: 10 a.m.-12 y 6 p.m. (Family Night)
Tues.: 7 p.m. - Prayer
Wed.: 6:30 p.m. - Doctrine and Prayer
Fri.: 10:00 a.m. - Women's Study Group
Sat.: 6:00 p.m. - Youth Meeting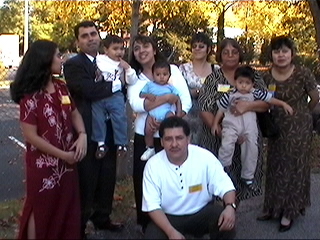 Friends from Wichita with Pastor Daniel Velázquez
(2nd from left) and wife Carmen (the one who follows).